With all of the COVID-craze out there, why not work on your Very Own HOME STUDIO!! 
Back when a dear client of ours wanted to put her rock-group together, we created this home music studio so her alter-ego was safe at home raising the family while she pursued her passion when she needed-to:  right in her basement!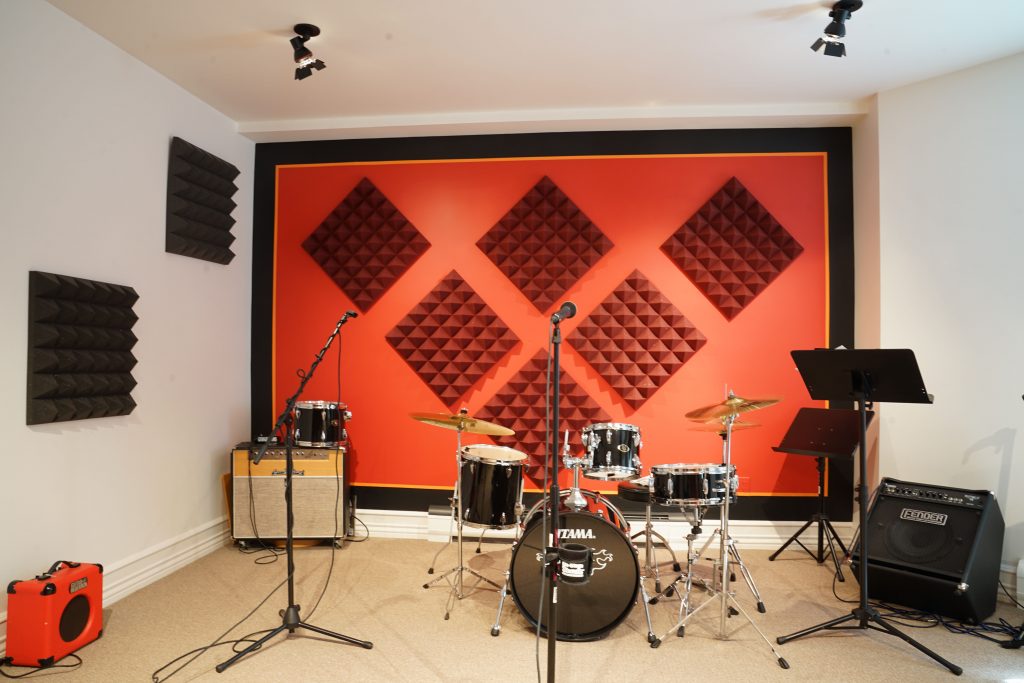 Complete with noise-dampening foam panels and a full PA system, she could rock-on in the basement without raising havoc in the house on the third floor bedrooms at bedtime. Track lighting made the most sense for the musicians to re-organize in practice and make simple adjustments.
Think about the rooms in your house while you're stuck at home and consider the possibilities of converting a room you are not using into one that gives your soul a place to sing!  — J. Randall